Menufast is a digital menu/catalog software that was developed in 2018 and currently has active users in 7 countries. It is one of the most used digital menus in the world, with nearly 300,000 menu views.
About
Menufast is an online software for catalogues and menus. It allows you to use your page as your website too!
Responsively designed for ease of use and update, it can be smoothly displayed on mobile devices.
Menufast's QR codes are created by Google.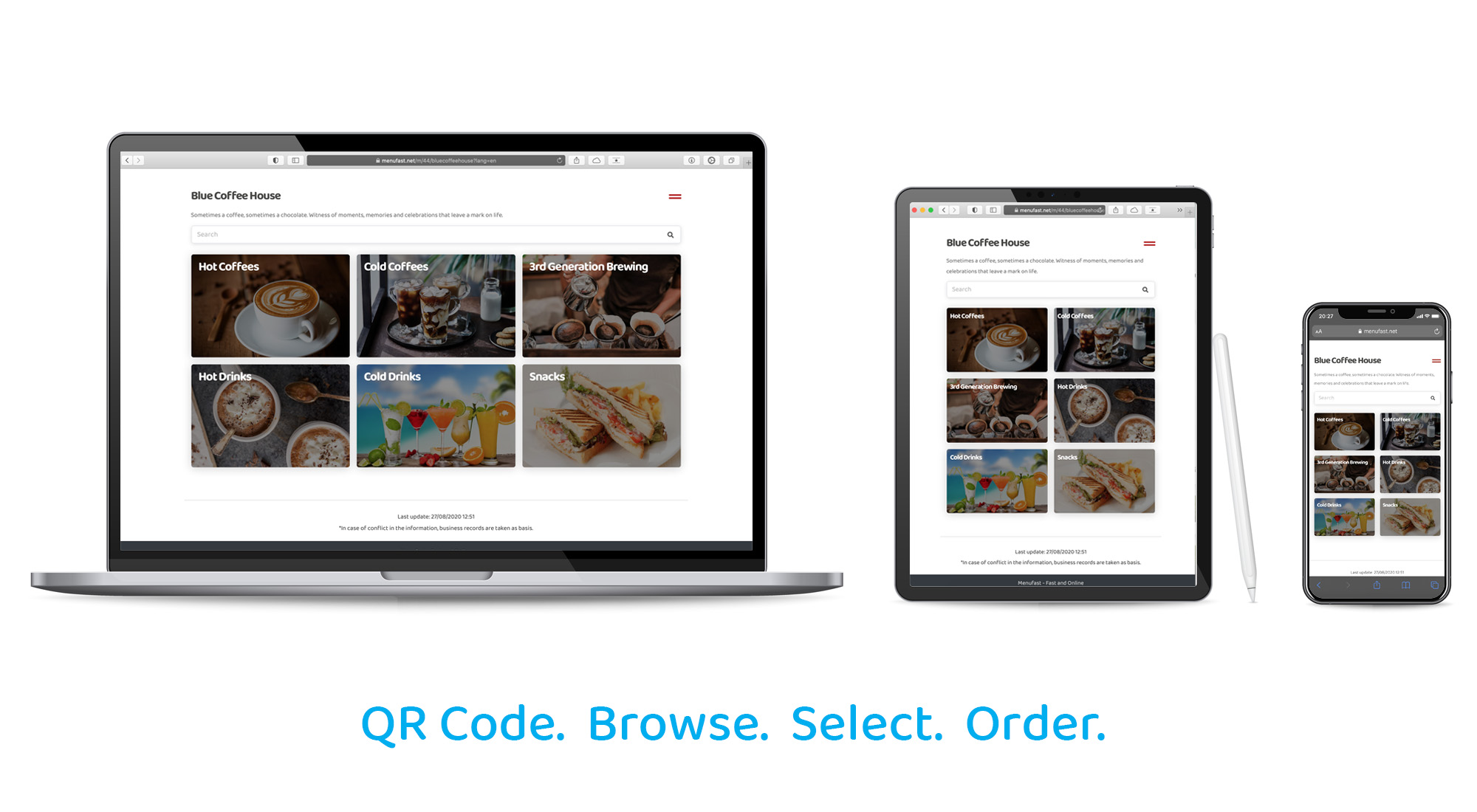 How to Use?
You can benefit from the QR Code as a way for easy access to your products in various areas such as your advertisements, on tables in cafés and restaurants, on catalogues and envelopes in offices and in store checkout areas.
1. Create a product group
3. Choose one of our designs
4. Your online catalogue is ready
Register for Free
With free registration you can start instantly. And Unlimited!
Ease of Use
On different devices, you can add your products and receive orders.
Add Languages
You can create pages in 8 different languages.
8 Themes, 20 Colors
Choose the most suitable display from a wide variety of 160 options, and we are still adding more.
Unlimited Products
You can add and remove countless products without any number limitations.
Receive Orders
With QR Codes, customers can quickly open the menu and place orders.
Add Product Images
Adding product images, you can improve customer experience.
Display Statistics
Display detailed statistics of your page.
Add Your Logo
Add your logo to customize your page.
* Some of the features above are included in the premium package, see the table below for details.
Pricing
Starter (Free)
Catalogue, Menu and Web Page
Unlimited QR Code Reader
5 Product Groups
30 Products
Premium
Catalogue, Menu and Web Page
Unlimited QR Code Reader
Unlimited Product Groups
Unlimited Products
No Ads
Add Product Images
Add Your Logo
Add Business Image
Advanced Text Editor
More Colors and Designs
Display Statistics
Remove Menufast Logo
Import Your Catalogues and Menus**
Add Allergen Info (Food)
Additional Language Options (Dutch, English, French, German, Italian, Portuguese, Russian, Spanish, Turkish, Chinese)
300 Images, 1200 Orders *
Premium 300
€79.00
ANNUALLY
1000 Images, 4000 Orders *
Premium 1000
€99.00
ANNUALLY
10000 Images, 40000 Orders *
Premium 10000
€199.00
ANNUALLY
Cancel your plan at any time.
* Maximum image and monthly order quantities.
** Add images of your catalogues and menus.
*** VAT included prices.